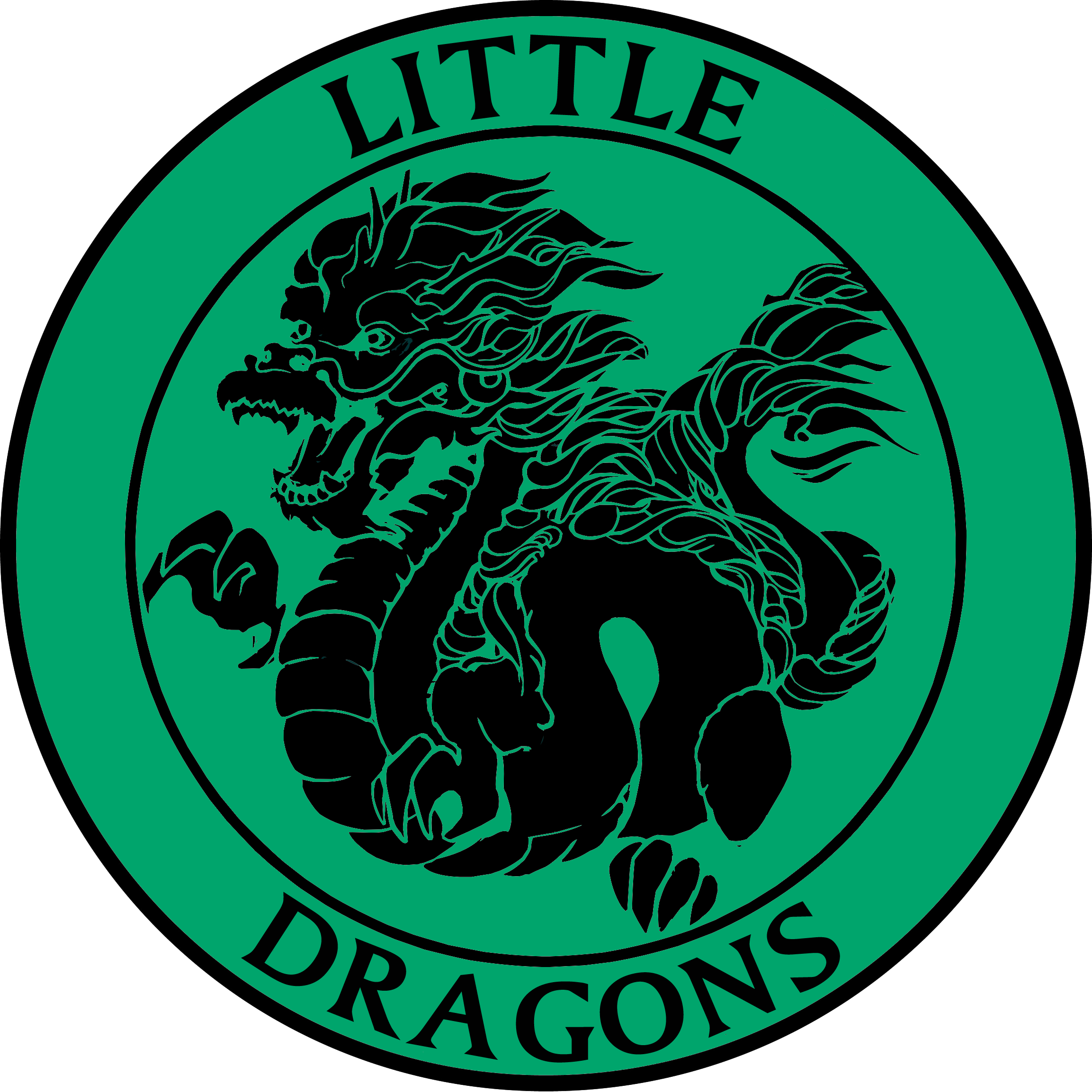 Classes designed for students in School Years 2 and 3.
The Little Dragons classes form a natural progression from our Tiny Tigers classes in that a significant proportion of the class is still devoted to learning implicitly via fun games and play. We believe that the majority of children learn most effectively through play and certainly at this age we feel this is true. We aim to help the Little Dragons learn to differentiate between times when it is ok to be loud, relaxed, uninhibited and have fun, and other times when it is necessary to focus and be self disciplined.
Our Little Dragons classes build on the core skills of confidence, fun and movemnet which began in the Tiny Tigers classes..  In addition to this, our Little Dragons classes introduce an element which continues and develops through into the Junior Warriors programme. This concept is that of providing a martial arts education; educating the children about a variety of martial arts as opposed to one in particular. We believe that, at this age, children are still very much building on fundamental skills and resources which can be supplied by a general martial arts education, rather than focusing on one discipline.
Our Little Dragons classes progress into our Junior Warriors classes.
Little Dragons Grading
Each term the Little Dragons will learn about a different martial art. They will learn stances and attacking and defensive techniques specific to that martial art, they will learn where the martial art comes from and some other background information. The children will learn a form (a sequence of moves) based on the martial art they are studying. At the end of the term the children will be graded (assessed) individually on the quality of their movement, their ability to remember the form, and the names of the moves. If they pass the grading they will receive a certificate and a badge to sew on to their uniform. After the grading we hold a ceremony to celebrate their hard work and achievements. Parents, guardians, relatives and friends are invited to the ceremony to watch them demonstrate their form and receive a their certificates.
For details of the Little Dragons syllabus, you can check out our online resources at FuTube.co.uk.
For details of our upcoming events please check out our Events & Updates page on FuTube.
Interested in a FREE trial class?
We offer everyone the opportunity to try our classes for free,
so if you've checked out our Timetable Page: