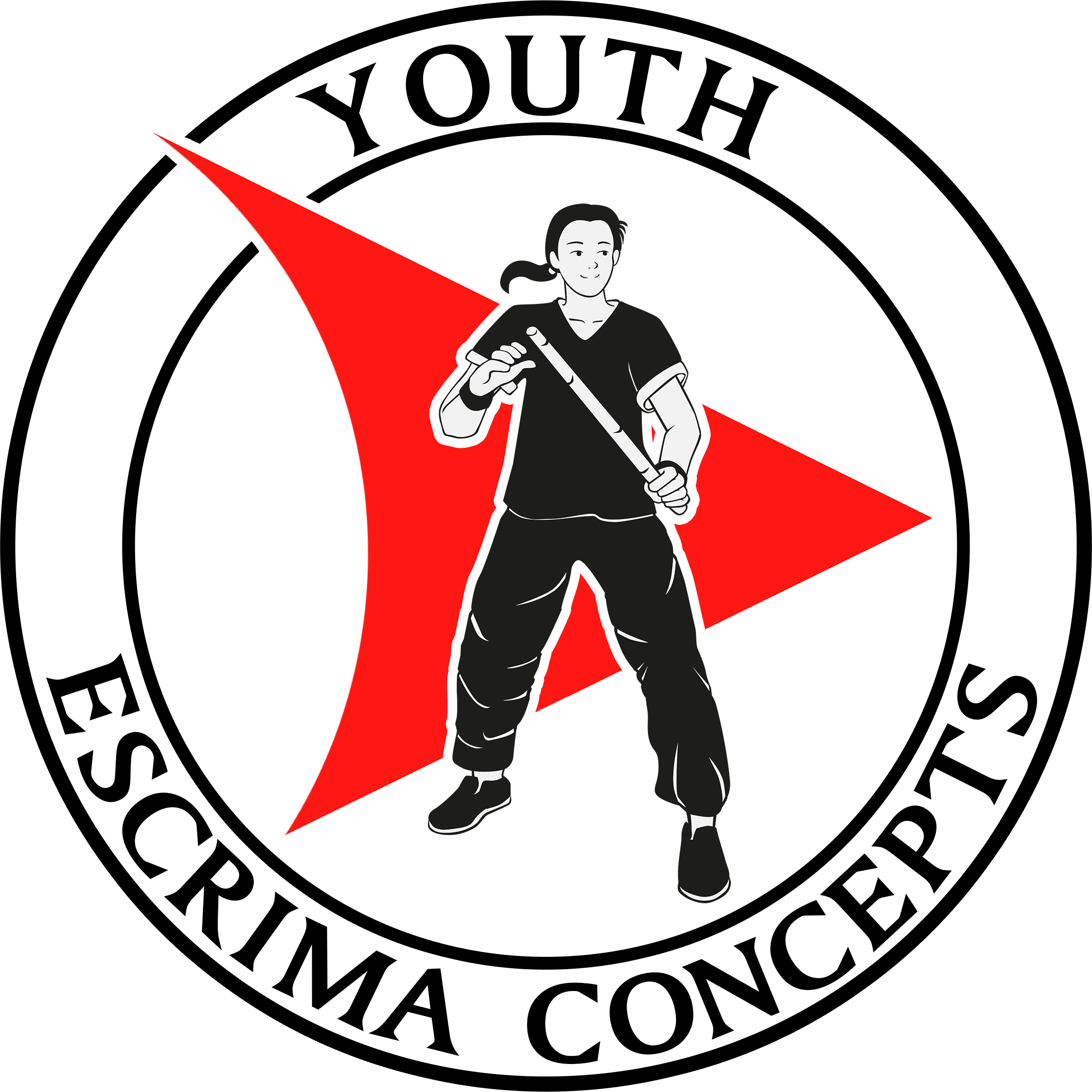 Escrima Concepts is a very practical martial art which is excellent for both self defence and fitness. The physical benefits include increased mobility, increased coordination and improved proprioception. As students progress through our syllabus and begin to use two weapons, they will benefit from improved left/right coordination as a result of using both their left and right arms with different weapons and leg combinations simultaneously.
The added pressure of using weapons without hurting yourself, or your training partner, improves confidence and develops increased body control and awareness of yourself and others.
Our Youth Escrima classes are designed for young people in School Year 9 upwards (age 13-16). If you are 16 or older please go here.
For details of our upcoming events please check out our Events & Updates page on FuTube.
The Youth Escrima Concepts classes are similar to the adults classes in that the focus is on being able to understand and defend against weapons. We have developed our Youth syllabus to prioritise the fundamentals of not getting hit and getting into a strategically good position using the 5 concepts:
– Balance: without balance most things will not work
– Focus: the ability to coordinate and direct your body, mind, and energy
– Speed (Distance/Timing): how quickly ground is covered between two people or their weapons, and who evades or makes the first strike
– Power: the ability to deal with a person's power and use your own
– Transition: the ability to use a variety of weapons and unarmed techniques in different situations
Throughout the syllabus students will get to train with and against the following weapons: unarmed, sticks, tonfa, knives, staff.
For more details of the Youth Escrima Concepts syllabus, you can check out our online resources at FuTube.co.uk.
Upcoming Events
Each year we host Grandmaster Steve Tappin and Master Wayne Tappin for two weekends in Cambridge where they teach a workshop specifiaclly for our Youth EC members. Check out our Events & Updates page on FuTube for information about these.
Interested in a FREE trial class?
We offer everyone the opportunity to try our classes for free,
so if you've checked out our Timetable Page: